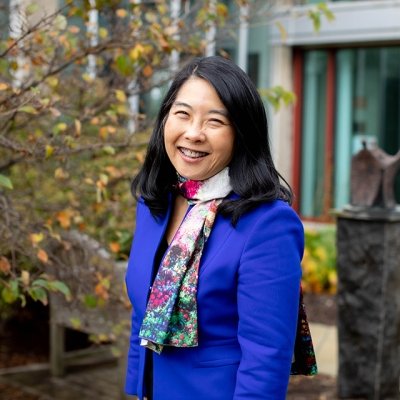 Sharon K. Inouye, MD, MPH
Senior Scientist
Milton and Shirley F. Levy Family Chair
Professor of Medicine, Harvard Medical School and Beth Israel Deaconess Medical Center
Sharon K. Inouye, MD, MPH
Sharon K. Inouye, MD, MPH, is Professor of Medicine at Harvard Medical School, and the Milton and Shirley F. Levy Family Chair and Director of the Aging Brain Center at the Hinda and Arthur Marcus Institute for Aging Research. She is the Editor-in-Chief of JAMA Internal Medicine.
Dr. Inouye has made a significant impact on health and medicine through her seminal research in cognitive disorders of aging, including delirium and dementia, and through her leadership in health innovation. She has combined her clinical acumen with expertise in epidemiology, public health, and public policy to revolutionize the way we provide clinical care for older adults. She created the Confusion Assessment Method (CAM), translated into >20 languages and the most widely used delirium tool worldwide.
She developed an innovative approach to prevent delirium and functional decline in hospitalized older persons, the Hospital Elder Life Program (HELP), which has influenced how hospital care is provided worldwide.  
As a preeminent physician-scientist, Dr. Inouye has been continuously funded by the National Institutes of Health since 1989. She has held >90 grants, including a current >$13 million NIH-P01 grant and a >$10 million PCORI contract. She has published >400 articles, many in the highest impact journals (H-index =115), named by Thomson Reuters ScienceWatch as one of the World's Most Influential Scientific Minds of the Decade, and Best Female Scientists in the World 2022 Ranking by Research.com.
She is a sought-after advisor, serving on National Advisory Council on Aging (NIA Council, 2023-2027); Board on Health Care Services, National Academies of Sciences, Engineering, and Medicine (NASEM), 2019-2026; Committee on Improving the Representation of Women and Underrepresented Minorities in Clinical Trials, NASEM, 2021-2022; and President's Advisory Council, National Academy of Medicine Grand Challenge in Healthy Longevity, 2018-present. She has served on numerous workshops and committees for NASEM. She served as Associate Editor for JAMA Network Open from 2020-2023.
Among her many honors and recognitions are the Leonard Tow Humanism in Medicine Award from the Arnold P. Gold Foundation (2005), the Henderson Award from the American Geriatrics Society (2013), the M. Powell Lawton Award from the Gerontological Society of America (2015), Honorary Fellow of the American Academy of Nursing (2018), PBS-Next Avenue Influencer of Aging (2020), and the American College of Physicians John Phillips Memorial Award for Outstanding Work in Clinical Medicine (2023). She is an elected member of the American Society of Clinical Investigation (ASCI), the Association of American Physicians (AAP) and the National Academy of Medicine (NAM).
A dedicated teacher and mentor, she has individually mentored over 120 research trainees. Board-certified in internal medicine and geriatric medicine, she has dedicated her career to serving vulnerable and underserved older and homeless populations.
View an updated publication list. 
Learn more about delirium and access delirium resources at Delirium Central.
For information about AGS CoCare HELP.