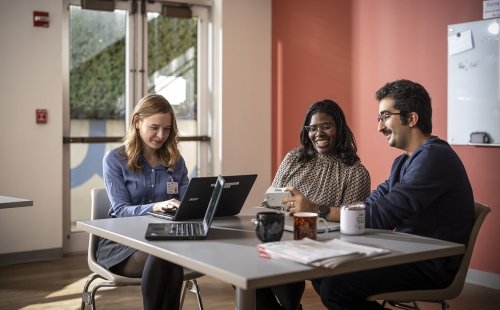 Career Opportunities
Build your research career in a collaborative, dynamic environment.
 
Work at a Harvard Medical School Affiliate
The Hinda and Arthur Marcus Institute for Aging Research is a supportive, inclusive, and diverse community of investigators, educators, staff, and administrators.
Together, we conduct research that discovers the mechanisms of age-related disease and disability; leads to the prevention, treatment, and cure of disease; advances the standard of care for older people; and informs public decision-making.
Our vision is to transform the human experience of aging by ensuring a life of health, dignity, and productivity into old age.
As part of Hebrew SeniorLife, and as a Harvard Medical School affiliate, the Marcus Institute has access to all the resources you need to do your best work, whether you're just beginning your career or you're a seasoned investigator.
Top 5 Reasons to Join the Marcus Institute
We are an affiliate of Harvard Medical School, where our investigators hold faculty appointments.
We're part of Hebrew SeniorLife, New England's largest nonprofit provider of senior health care and living communities. With 3,000 seniors served each day, you will work in close proximity to the very people whose lives you are impacting. Hebrew SeniorLife has been named four times as one of the Boston Globe's Top Places to Work.
Our investigators collaborate with researchers and organizations around the world. As a result both faculty and staff will be able to build strong networks in their areas of discipline that will increase the influence of their work. 
Our research portfolio of $85 million in 2022 ranks in the top 10% of institutions funded by the National Institutes of Health. We are a highly-regarded institution with an impact that extends even beyond the field of aging.
We offer a comprehensive and competitive benefits package to support your physical and emotional well-being.
We offer a progressive benefits package and invest in training and professional development at all levels of the institute. Some of our benefits include:
Excellent medical and dental benefits, available on your first day
A 403b retirement plan open to all employees
Generous paid time off
On-site and virtual health and wellness programming
Tuition reimbursement and scholarships
 
2020 was a wake-up call for many organizations to evaluate their commitment to diversity, equity, inclusion, and belonging. The Marcus Institute joins in this reflection and recognizes the need for conversation and education. Our efforts focus on:
Providing a context for why systemic racism is so pervasive in America
Moving colleagues along the understanding continuum towards the goal of being actively anti-racist
Applying these concepts to our daily work at the Marcus Institute, within our personal and professional circles, and in our communities
 
We are an equal opportunity employer and all qualified applicants will receive consideration for employment without regard to race, color, religion, sex, national origin, disability status, protected veteran status, gender identity, sexual orientation, pregnancy and pregnancy-related conditions, or any other characteristic protected by law.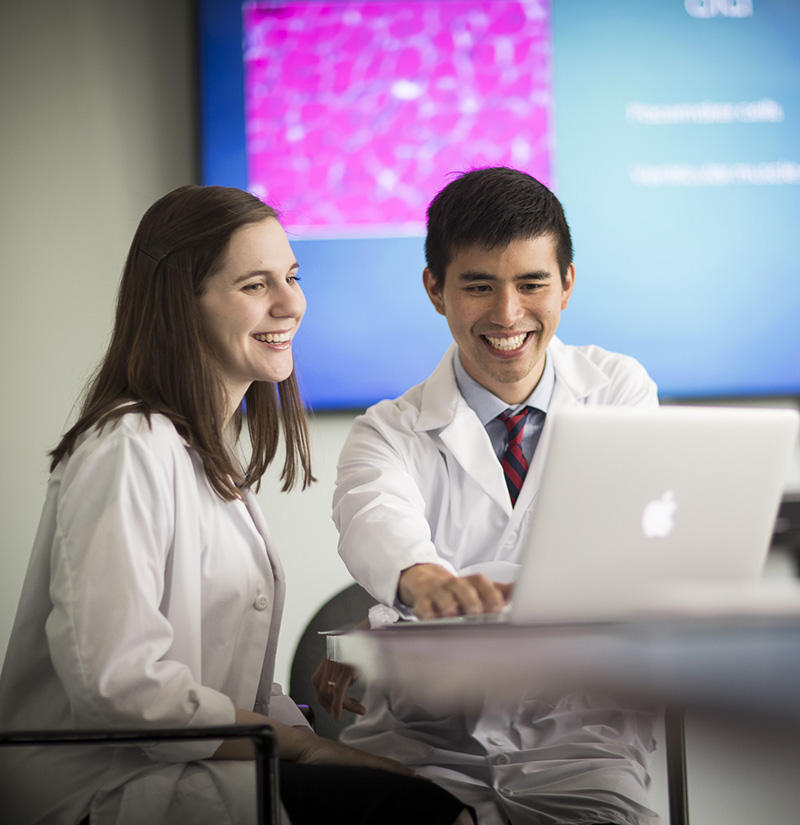 Learn from the field's best mentors
Training Opportunities in Aging Research
The Marcus Institute offers training opportunities for undergraduates, medical students, pre- and post-doctoral fellows, and others pursuing a career in clinical research. We are also the home of the Harvard Translational Research in Aging Training Program.
Start Your Research Career
Research Areas
Learn more about the Marcus Institute's areas of focus.
Meet the Senior Faculty
The Marcus Institute attracts the best and brightest minds in aging research.