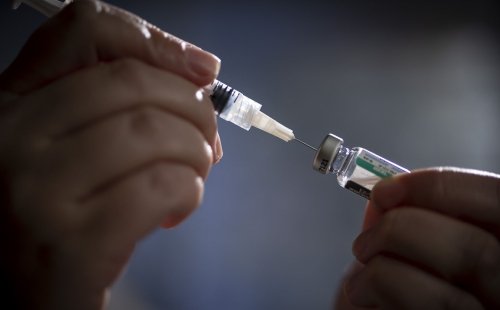 Medication
Marcus Institute research is optimizing the benefits of pharmaceutical treatments for older patients while ensuring safety.
Improving Medication Safety for Older Adults
People 65 and older take prescribed medications more frequently than any other age group in the United States. Almost nine out of ten older adults take at least one medication, and more than half report that they take four or more prescription drugs. 
Advances in effective therapies for preventing and curing disease have contributed significantly to longevity and wellness. 
At the same time, it's important to recognize that our bodies process medications differently as we age and medication doses are mostly established in studies done on younger, healthier adults, which means that older patients may be at risk when prescribed certain medications at doses designed for younger people.
That's why Marcus Institute researchers are examining:
The relationship between medications and adverse health outcomes such as falls, injuries, and treatment side effects among older people
The efficacy of deprescribing medications for older people
The ways that genetics can influence our response to medications
How certain supplements can improve or prevent conditions common in aging
The Marcus Institute's Findings on Medication Use in Elderly Patients
Using real-world databases including Medicare claims and the Minimum Data Set, Marcus Institute researchers have:
Investigated the relationship of many classes of medications to adverse health outcomes
Gained understanding through observational studies and clinical trials of the risks and benefits of deprescribing, which is the intentional reduction or stopping of medications that might be causing harm or might not be beneficial
Research currently in progress includes:  
An innovative pilot program to encourage deprescribing in nursing home residents 
Clinical trials of probiotic and prebiotic supplements to prevent bone loss 
A study of drugs that can enhance cerebral blood flow, including senolytic agents, to improve executive cognitive function and the central nervous system's control of mobility 
Medication is a critical component of medical treatment and Marcus Institute researchers are working to make sure these life-saving therapies do just that and don't cause more harm than good.

Explore this section to learn more about the Marcus Institute's research into the safe and effective use of medications in older adults.
Find current research projects
The goal of the study is to determine whether the senolytic medications Dasatinib and Quercetin can reduce senescent cells, increase mobility (walking speed), and improve memory in older adults.
STAMINA STUDY FACULTY
Director, Hinda and Arthur Marcus Institute for Aging Research