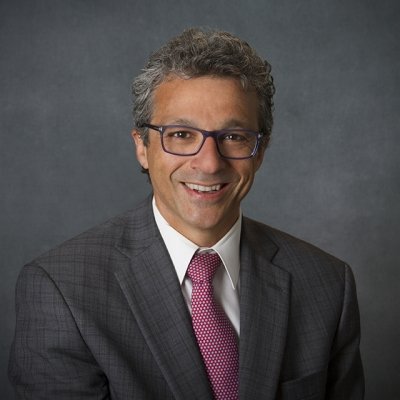 Alvaro Pascual-Leone, MD, PhD
Senior Scientist
Medical Director, The Deanna & Sidney Wolk Center for Memory Health, Hebrew SeniorLife
Professor of Neurology, Harvard Medical School
Alvaro Pascual-Leone, MD, PhD
Alvaro Pascual-Leone, MD, PhD, is a Professor of Neurology at Harvard Medical School,  a Senior Scientist at the Hinda and Arthur Marcus Institute for Aging Research, and Medical Director of the Deanna and Sidney Wolk Center for Memory Health at Hebrew SeniorLife.
Dr. Pascual–Leone is an international leader in the study and modulation of human cortical plasticity and a pioneer in the use of noninvasive brain stimulation and its application for the study of brain behavior relations and the development of diagnostic and therapeutic interventions in neuropsychiatry. An overarching goal has been the development of translational approaches to characterize and modulate brain activity to help patients with debilitating neuropsychiatric disorders while gaining fundamental insights into human brain function.
A major focus of Dr. Pascual-Leone's research is on maintenance of brain health across the lifespan. Dr. Pascual-Leone brought together a group of international investigators and funding partners to establish the Barcelona Brain Health Initiative, a multiyear, longitudinal effort supported by La Caixa and Institut Guttmann that aims at identifying markers of brain health across the lifespan and developing and testing multimodal interventions and lifestyle changes that sustain brain health and prevent age-related cognitive decline. Dr. Pascual-Leone leads this one-of-a-kind study as its scientific director.
At Hebrew SeniorLife, Dr. Pascual-Leone also sees patients as a cognitive neurologist and dementia specialist in the Wolk Center for Memory Health, where the focus is on comprehensive, patient-centered, personalized care and multidisciplinary, holistic support of individuals with cognitive decline, their families, and caregivers.
Dr. Pascual-Leone established and directs the Sidney Baer Jr. Fellowship in Clinical Neurosciences, training the future leaders of medical brain sciences, working in the interface of neurology and psychiatry. He also established and directs a training program in noninvasive brain stimulation that has trained over 1,000 clinicians from around the world.
Previously, Dr. Pascual-Leone founded and directed for over 20 years the Berenson-Allen Center for Non-Invasive Brain Stimulation, and served as Chief of the Division of Cognitive Neurology at Beth Israel Deaconess Medical Center and as the Associate Dean of Clinical and Translational Research and Program Director of Harvard Catalyst at Harvard Medical School.
Dr. Pascual-Leone has authored over 750 scientific papers and several books and is listed as an inventor on several patents. His work is highly regarded for its innovation and quality and is highly cited (h-index 165; i10-index 626). Dr. Pascual-Leone has been recognized by Thomson Reuters as a one of the world's top 15 neuroscientists, and one of the "World's Most Influential Scientific Minds." He has been honored with many international awards, and is an elected member of the Spanish Royal Academy of Science (Pharmacy). His work has also gained wide general public appeal and outreach through dissemination in the lay press, television and radio, and several books (e.g. Norman Doidge's The Brain That Changes Itself; and John E. Robison's Switched On). Most recently Dr. Pascual-Leone co-authored, with A. Fernandez and D. Bartres-Faz, El Cerebro que Cura (2019).