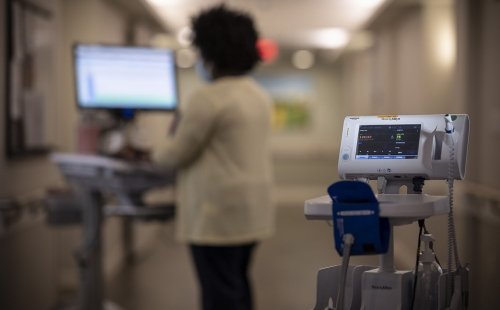 Health Care Services and Policies
Marcus Institute research is impacting policies and developing standards that improve health care for older adults.
Health Care Services and Policies
Research-Proven Policies to Improve Health Care for Older Adults
Older adults are more than twice as likely to require hospitalization as adults in middle age. Moreover, when an older person lands in the hospital, care may not consider the special needs of an older patient such as cognitive challenges or frailty. Unfortunately, the same may be true in outpatient settings. 
The Marcus Institute seeks to effect broad change in policies that impact the care of older adults. We do this by identifying age-related conditions that have an outsized impact on health care utilization and costs and developing interventions that will mitigate the issues.
Improving Health Care for Seniors While Reducing Costs
From responding to the COVID-19 pandemic to ongoing pressing issues impacting health care for older people, Marcus Institute researchers are engaged in pioneering research that improves care while reducing the burden on our health care system. 
The recent COVID-19 pandemic demonstrated the vital role researchers in the field of aging must play in managing public health challenges. Marcus Institute researchers were called upon to help guide efforts to mitigate the effects of the COVID-19 pandemic, which had a disproportionate and devastating impact on older populations.
Palliative care researchers at the Marcus Institute are conducting NIH-funded studies to better understand and identify ways to reduce disparities in the care of people living with dementia in nursing homes.
We are investigating the association between conditions like frailty and health care utilization and costs; and developing quality indicators for use in long-term care, post-acute care, and home care.
We are making frailty information accessible to clinicians and health care systems to identify people with frailty and deliver tailored care. 
It's vital that we all understand why the way in which we care for older adults affects the cost and quality of health care delivery for everyone.
Explore this section to learn more about the Marcus Institute's work to improve geriatric care.
Find current research projects