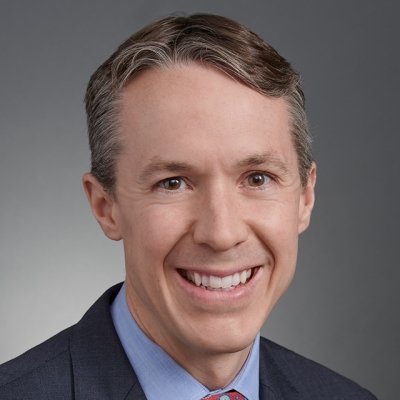 Corey Fehnel, MD, MPH
Assistant Scientist
Assistant Professor of Neurology, Harvard Medical School
Division Chief, Neurocritical Care and Hospital Neurology, Department of Neurology, Beth Israel Deaconess Medical Center
Corey Fehnel MD, MPH, is a neurointensivist specializing in the critical care of diseases affecting the nervous system. His research focus lies in the intersection of aging, critical care neurology, and palliative care. Dr. Fehnel uses the tools of health services research to better describe outcomes among older persons with critical neurological illness. Using nationwide Medicare datasets he establishes trends in utilization, and identifies key determinants associated with favorable and unfavorable outcomes. As an attending neurointensivist at Beth Israel Deaconess Medical Center, the needs of his patients guide his research questions.
Dr. Fehnel's previous work has examined prediction modeling of hospital readmission after acute ischemic stroke, as well as outcomes and location of long-term care among older patients receiving decompressive hemicraniectomy (removal of a portion of the skull) for severe ischemic stroke. He has also defined hospital characteristics associated with outcomes and quality of care for older patients with aneurysmal subarachnoid hemorrhage.
In addition to studying outcomes, Dr. Fehnel is particularly interested in intensive care symptom assessment and management among older brain injured patients receiving palliative care.
His research has been funded by the American Academy of Neurology/American Brain Foundation and the National Institute on Aging.
My research is inspired by two established trends. First, the increasing specialization of intensive care, exemplified by the proliferation of neurological/neurosurgical intensive care units. Second, the demographic shift to an aging American population, with an associated increase in the incidence of neurological diseases. The implications of these trends affect the health and wellbeing of individual patients and the flow of resources within our health care system.
Following completion of my clinical fellowship in critical care neurology at Massachusetts General Hospital I began my first faculty appointment at Brown University's Alpert Medical School. While an attending physician at Rhode Island Hospital, I devoted my non-clinical time to health services research. This effort culminated in a Master of Public Health degree at Brown University under the auspices of Dr. Vincent Mor. Dr. Mor is a renowned health services researcher, with particular focus on aging and long-term care. I was awarded my first grant from the Surdna Foundation to support thesis work examining prediction modeling for ischemic stroke patients. This early work supported my successful application for a two-year award from the American Academy of Neurology/American Brain Foundation in support of advanced training in health services research.
Upon relocating to Boston, I assumed the Associate Director role in the Neuroscience Intensive Care Unit at Beth Israel Deaconess Medical Center and have since advanced to serve as Co-Director.  I also had the great benefit of gaining the primary mentorship of Dr. Susan Mitchell at Hebrew SeniorLife's Hinda and Arthur Marcus Institute for Aging Research. With Dr. Mitchell's guidance, I have leveraged my health services research training with aging populations as a bridge to clinical research in palliative care among critically ill patient populations. Our collaboration has resulted in numerous publications and funding via the grants for early medical/surgical specialists in aging research (R03AG060186), and a K23 Career Development Award (K23AG066929), both from the National Institute on Aging. I am a funded collaborator in research with other investigators from across the country. 
2006
Alpha Omega Alpha Honor Medical Society
University of Rochester 
2010
Outstanding Clinical Teacher
Harvard Medical School
2016
Dean's Excellence in Teaching Award
Brown University Alpert Medical School
2018
Excellence in Teaching
Department of Medicine
Beth Israel Deaconess Medical Center
2022
Neurology Attending Teaching Award
Beth Israel Deaconess Medical Center
Dr. Fehnel serves as a Consultant to Dr. Amit Kumar (NIH/NIMHD R01MD017719) "Race and Medicare-Medicaid Dual Enrolment Disparities in Access to Quality and Intensity of Post-Acute Rehabilitation Care and Health Outcomes in Patients with Stroke." Role Description: The primary goal of this analysis of secondary data from a nationally representative group of stroke patients is to describe racial disparities in intensity and quality of Inpatient Rehabilitation Facility care.
Dr. Fehnel is a Member, Board of Trustees, Neurocritical Care Foundation