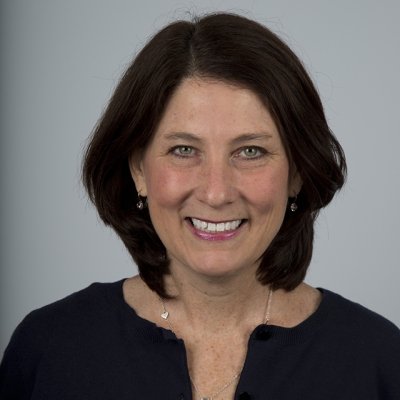 Ellen P. McCarthy, PhD, MPH
Associate Scientist
Associate Professor of Medicine, Harvard Medical School and Beth Israel Deaconess Medical Center
Associate Professor, Department of Epidemiology, Harvard T.H. Chan School of Public Health
Ellen P. McCarthy, PhD, MPH
Dr. McCarthy is an associate scientist in palliative care at the Hinda and Arthur Marcus Institute for Aging Research and an associate professor of medicine at Harvard Medical School and epidemiology at the T.H. Chan Harvard School of Public Health. She is also the executive director of the NIA U54 Imbedded Pragmatic AD/ADRD Clinical Trials (IMPACT) Collaboratory. In this role, she has led the design and integration of scientific and operational components for new research and career development funding mechanisms, investigator navigation, and faculty training initiatives.
For over 25 years Dr. McCarthy has led research aimed at improving care of older patients with advanced illness. Her research focuses on reducing disparities in end-of-life care among underserved, older populations. Dr. McCarthy collaborates widely, providing critical methodological expertise on studies examining health care delivery in these populations. She has extensive experience using large administrative and clinical databases including Medicare and Medicare-linked databases to address questions related to health outcomes in older adults. She was the co-site PI for ARCH network (Accessible Research Commons for Health, a PCORnet hub) at Beth Israel Deaconess Medical Center (BIDMC) and led the linkage for BIDMC electronic health records (EHR) with Medicare data. Her current work through IMPACT also focuses on validating algorithms to identify people with Alzheimer's disease and related dementias. She has also developed and validated claims-based algorithms using Medicare claims to identify medical and surgical complications of care and screening mammography.
Dr. McCarthy also directs two courses at Harvard T.H. Chan School of Public Health that are designed to bridge students' coursework in epidemiological methods and biostatistics by providing practical experience manipulating and analyzing large databases and complex surveys. She is on the Practicum Committee for the MPH in Epidemiology Program and involved in advising students.
From 2012-2016, Dr. McCarthy served as Assistant Dean for Development and Diversity at Harvard Medical School where she led strategic planning and implementation of faculty development programs. She has also been on the faculty of several Harvard fellowship programs and mentored many successful investigators in aging research. Dr. McCarthy was the recipient of the 2008 Young Mentor Award and 2012 A. Clifford Barger Award for Excellence in Mentoring at Harvard Medical School.
Dr. McCarthy's key research focus on: 
Palliative care
Advanced dementia
Health disparities
Medicare data
Health services research
 
2008
Young Mentor Award
Harvard Medical School
2012
A. Clifford Barger Award for Excellence in Mentoring 
Harvard Medical School
Dr. McCarthy also serves on the Faculty of:
Department of Surgery, Beth Israel Deaconess Medical Center
Dana-Farber/Harvard Cancer Center