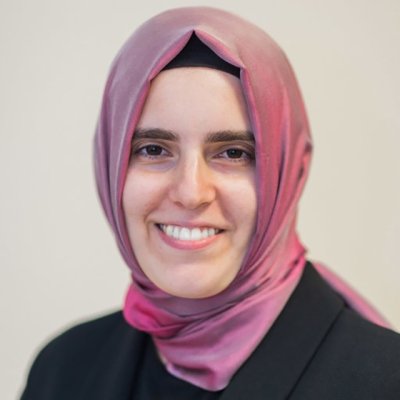 Melike Kahya PT, PhD
Post-Doctoral Research Fellow
Research Fellow in Medicine, Harvard Medical School and Beth Israel Deaconess Hospital
Dr. Kahya is a licensed physical therapist and T32 Post-Doctoral Research Fellow at the Hinda and Arthur Marcus Institute for Aging Research. She completed her PhD training in Rehabilitation Science at the University of Kansas Medical Center. Her training to date has equipped her with growing expertise and experience in physical therapy, neurophysiology, neuroimaging, and neuromodulation.
Dr. Kahya's research focuses on:
1) The interactions between biological aging and cognitive impairment on the complex control of balance and mobility
2) The development of novel interventions to improve balance and mobility in these vulnerable populations
3 Translation of  related experimental findings into the clinical setting
As a NIA-funded T32 Harvard Translational Research in Aging Post-Doctoral Research Fellow, Dr. Kahya's research has investigated the cortical dynamics of standing balance as measured by electroencephalography (EEG) and whether cortical dynamics correlate with postural sway metrics during dual-task standing in older adults. These experiences have led her to design novel interventions by using transcranial alternating current stimulation (tACS) to enhance mobility via optimization of central control systems. The goal of her research is to study the underlying cortical dynamics of balance control in older adults with mild cognitive impairment in hopes of translating discoveries into novel interventions designed to preserve or even enhance cognitive-motor function within this vulnerable population.